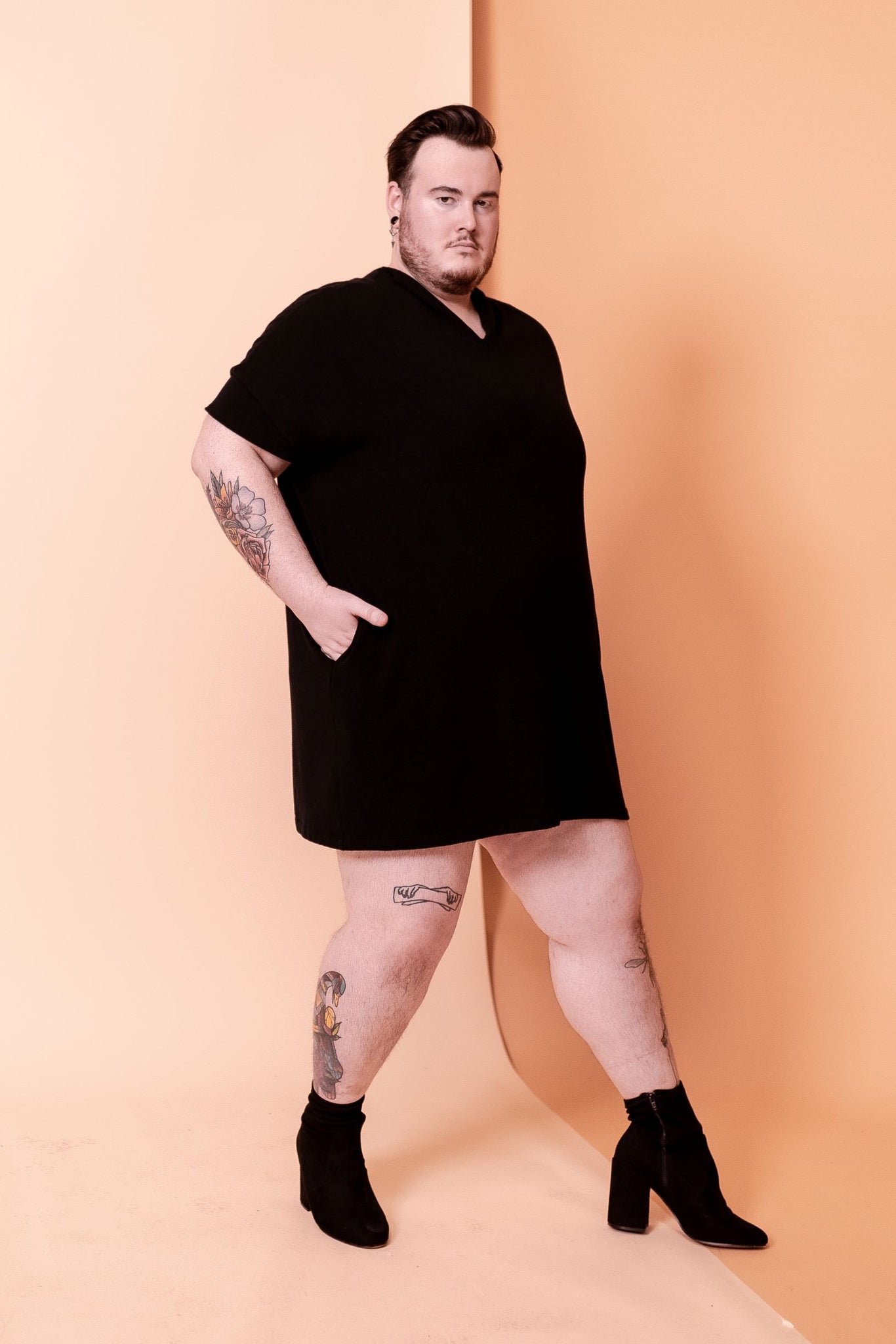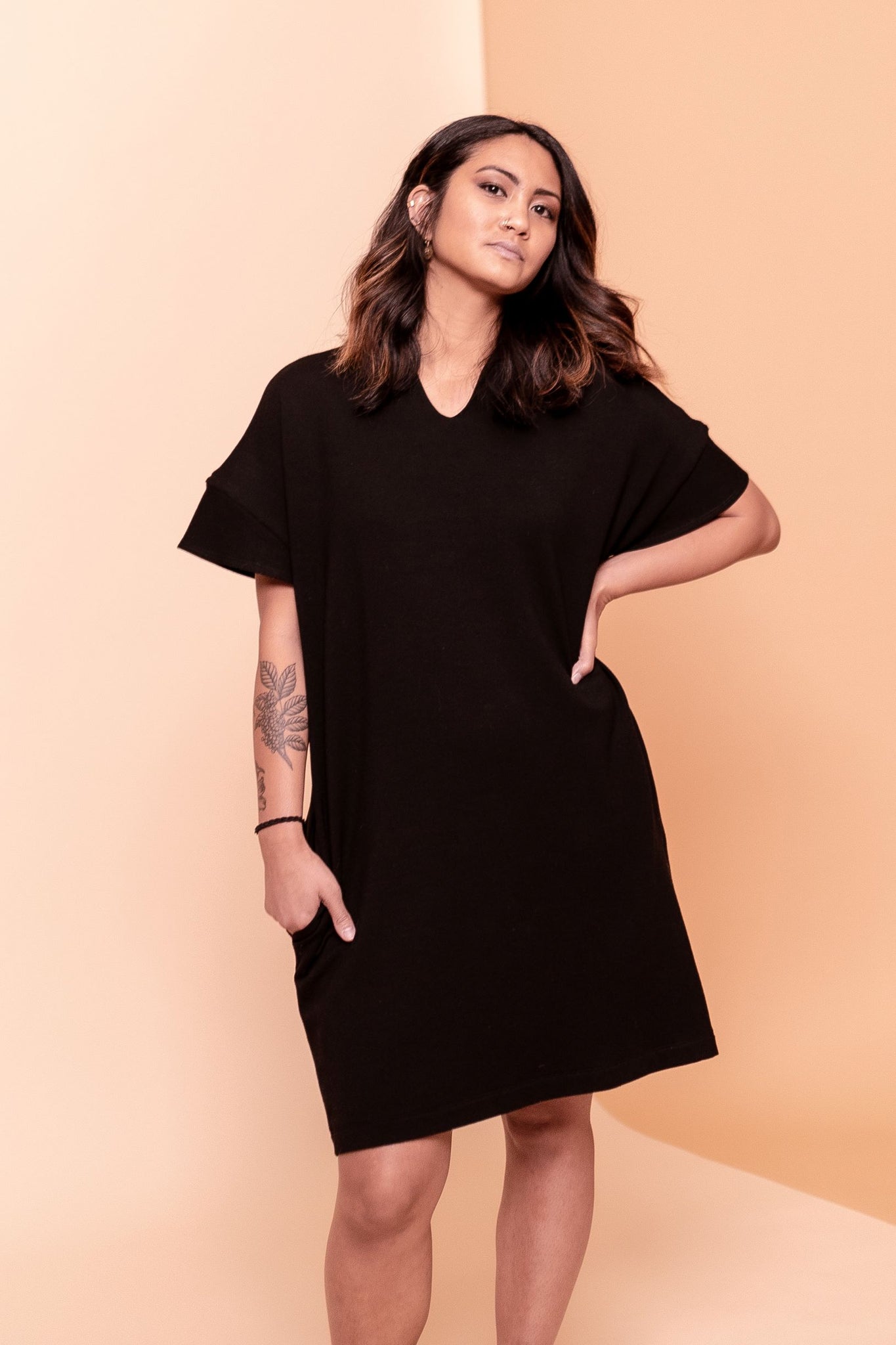 TOTEM
//ORDER TOTEM
Totems are symbols representing a shared history. Olly is informed by the past, and we are at our very root a collective vision for the future.
TOTEM is a foundational piece for us, one of the first we created. It is meant to be reminiscent of armor with strong shoulders and flared sleeves. It is full of power - and has pockets! (win) The beautiful eco-bamboo fabric includes merino wool and it feels like a damn cloud. 
Made in Columbus, Ohio and constructed from stretch eco bamboo and merino wool. This piece feels like a cloud on the inside. 
//Sizing
Triangle — close to a standard unisex XL
We intend Triangle to fit standard unisex ~S-L.

On smaller humans, Totem will fit boxier and reach farther down the leg.
Dimensions: Length from center front opening: 32'' Chest: 46" Sleeve: 8'' Waist: 46"
Crescent Moon
 🌙 — 
close to a standard unisex 3XL
We intend Crescent Moon to fit anyone in standard unisex 2XL-3XL range. 
Generally, humans over 6' 1'' will see the tunic fall shorter on them — we love that. It's hot ;)

Machine Washable - Wash Cold, Hang dry, Reshape when wet
Contact us if you need help!
//Delivery
Shipping to: US

Standard Home Delivery $4 / Free over $300 / Delivery in 1-5 working days 
Shipping to the Columbus, Ohio metro area? We offer a free drop off option! Just enter the discount code 'cbusdropoff' at checkout.