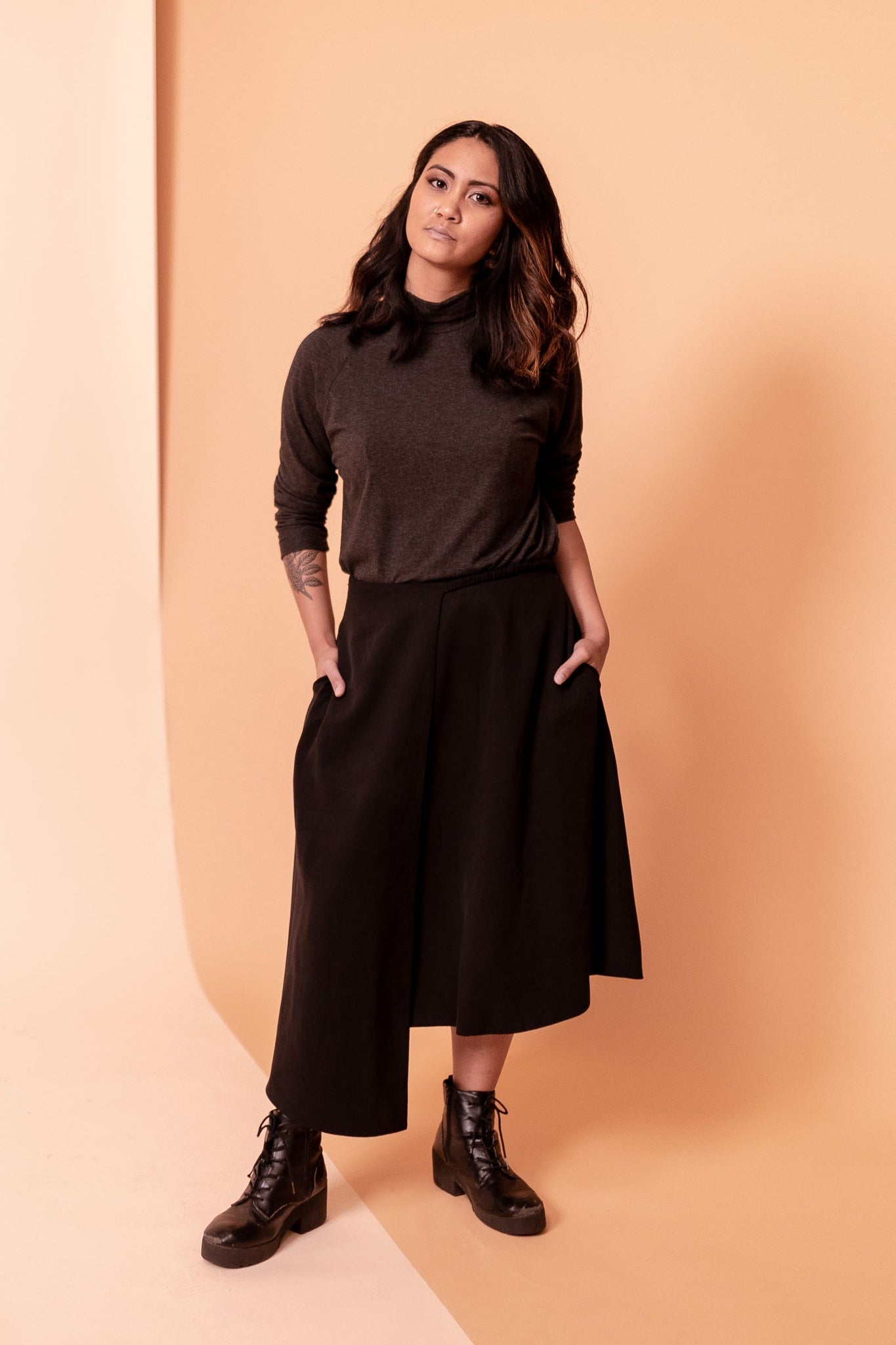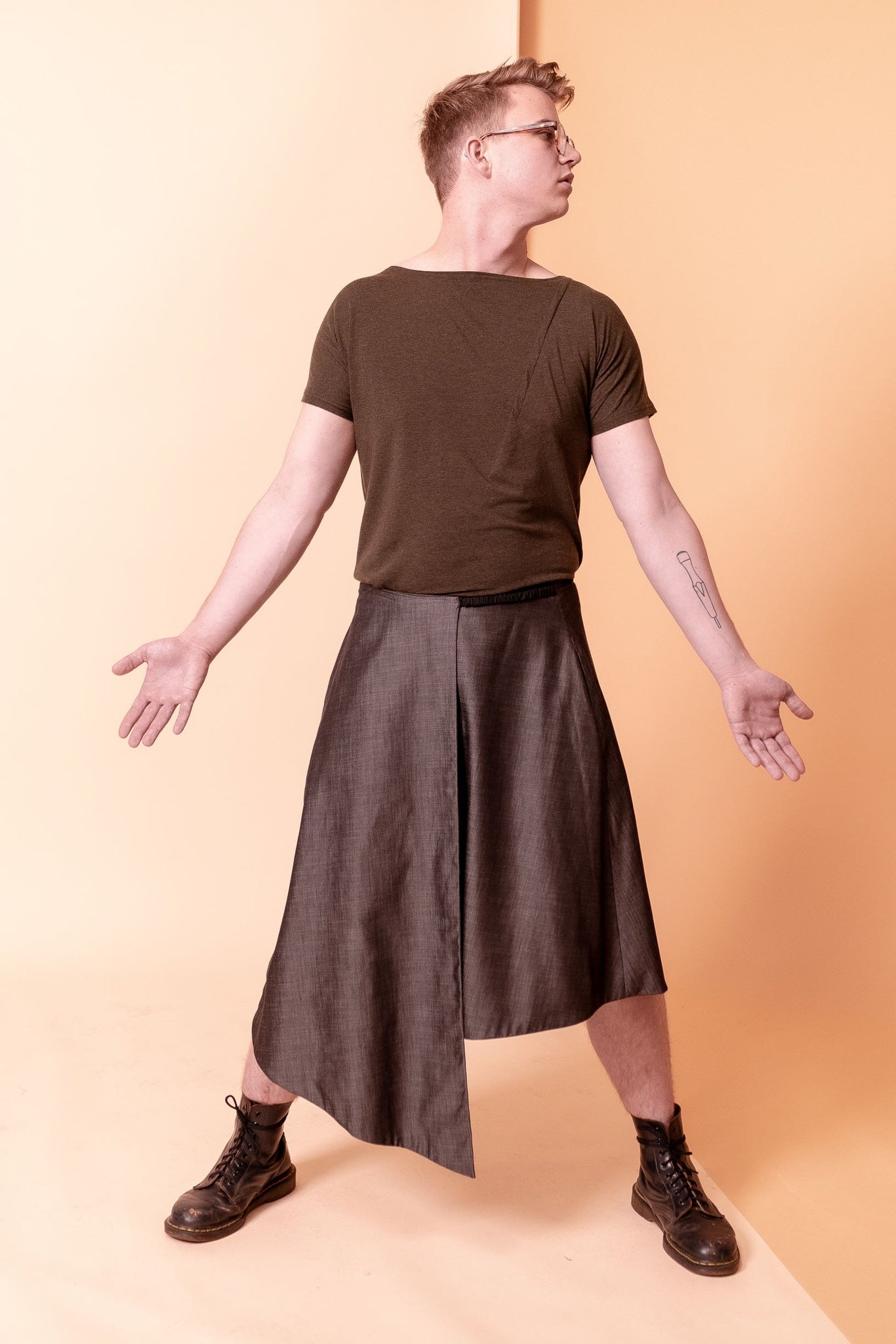 EPIPHANY
//ORDER EPIPHANY
Handmade in Columbus, Ohio and constructed from imported sustainable tencel cotton denim. 
Our current projected delivery timeframe is 2 to 4 weeks from order date. As a small shop we so appreciate your willingness to wait for a quality, ethically made gender equal garment! Scroll down for more photos.
//Sizing
This piece features a unique stretch waste that allows for some flexibility in sizing, depending on wether you will wear this on your natural (higher) waist, or lower, you can follow the sizing below to determine your perfect fit! More sizes on the way soon!
Circle - Waist: 24½ - 26'' 
Square - Waist: 27½ - 29'' 
Hexagon - Waist: 34½ - 36'' 
//Delivery
Shipping to: US

Standard Home Delivery $4 / Free over $300 / Delivery in 1-5 working days 
Shipping to the Columbus, Ohio metro area? We offer a free drop off option! Just enter the discount code 'cbusdropoff' at checkout.